According to the
National Highway Traffic Safety
Administration, in 2005, 191,000 older individuals were injured in traffic crashes, accounting for 7 percent of all people injured in traffic crashes during the year. These individuals, age 65 and older, made up 15 percent of all traffic fatalities, 14 percent of all vehicle occupant fatalities, and 20 percent of all pedestrian fatalities. When a crash occurs, the older driver is more often injured than the passengers in the other car.

Older adults are the fastest-growing segment of the U.S. population. Not only will there be more drivers, but these drivers will also drive more miles per year than previous generations, and will drive at older ages. There were 28 million older licensed drivers in 2004 — a 17 percent increase from the number in 1994. By 2020, estimates are that more than 40 million older Americans will be licensed drivers. Older drivers made up 15 percent of all drivers in 2004. Two-thirds of women over 65 now drive. By the year 2030, nine out of ten older women are expected to be behind the wheel.

Many older adults rely heavily on the automobile for transportation because they have moved out of urban areas, or raised families and aged in suburban or rural communities away from public transport systems.

For older adults now and in the future, driving represents the ability to maintain connections, contribute to the community, and participate in meaningful activities.
Safe Driving for a

Lifetime
For older drivers, limiting driving presents practical problems and can cause strong emotions, from sadness to anger. Family members themselves may feel angry, frustrated, or guilty about depriving their loved one of the freedom of driving. Despite these concerns, family members and older drivers alike prefer to keep these conversations "in the family." The Hartford developed information to help families initiate productive and caring family conversations with older adults about driving safety, which is an available resource for you to order through the KTSRO office.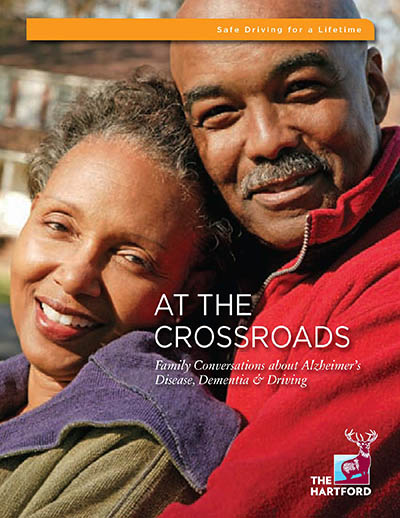 At the Crossroads: Family Conversations about Alzheimer's Disease, Dementia & Driving: This guidebook helps families determine when it's time for loved ones with dementia to stop driving and helps them cope with driving cessation. To order this book, email us here.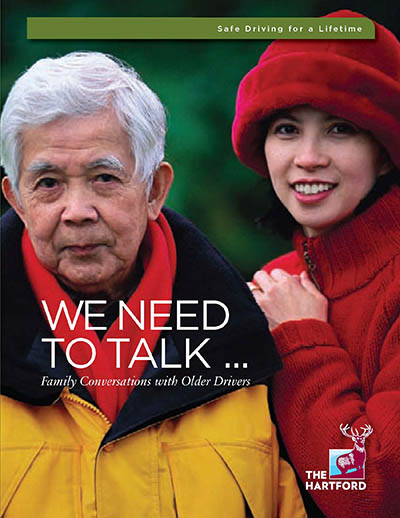 We Need to Talk: Family Conversations with Older Drivers: This guidebook provides families with easy-to-use, practical information to help them plan ahead and initiate productive and caring conversations with older adults about driving safely. To order this book, email us here.

Both of these publications are available in Spanish.