Safe Driving for a
Lifetime
For older drivers, limiting driving presents practical problems and can cause strong emotions, from sadness to anger. Family members themselves may feel angry, frustrated, or guilty about depriving their loved one of the freedom of driving. Despite these concerns, family members and older drivers alike prefer to keep these conversations "in the family." The Hartford developed information to help families initiate productive and caring family conversations with older adults about driving safety, which is an available resource for you to order through the KTSRO office.

At the Crossroads: Family Conversations about Alzheimer's Disease, Dementia & Driving: This guidebook helps families determine when it's time for loved ones with dementia to stop driving and helps them cope with driving cessation. To order this book, email us here.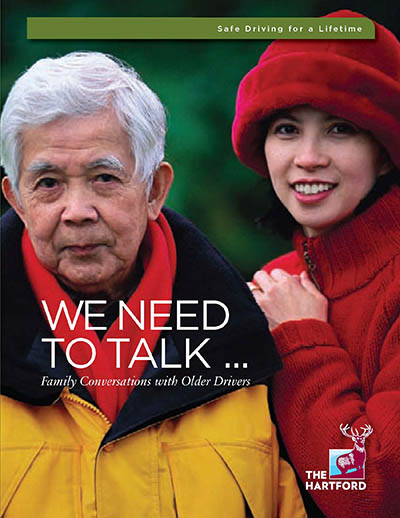 We Need to Talk: Family Conversations with Older Drivers: This guidebook provides families with easy-to-use, practical information to help them plan ahead and initiate productive and caring conversations with older adults about driving safely. To order this book, email us here.

Both of these publications are available in Spanish.