Child Passenger

Safety


Additional Information
Child Passenger Safety Week - Enforcement
SEPTEMBER 14 - 20

KDOT's Traffic Safety Section will host a one-week volunteer seatbelt enforcement September 14 - 20 in conjunction with CHILD PASSENGER SAFETY WEEK targeting drivers and passengers in and around elementary and middle schools. If your agency would like to participate, please fill out the sign-up form.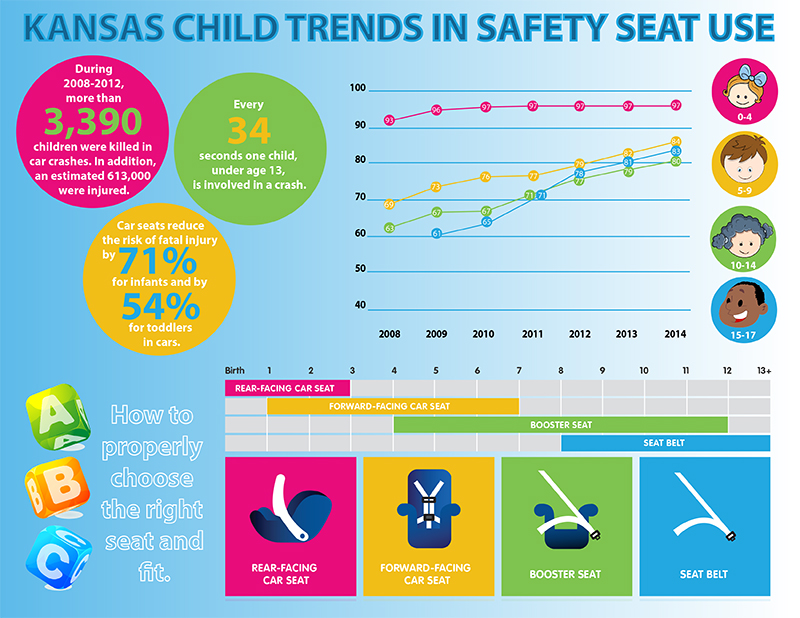 Motor vehicle crashes are the leading cause of death among children, due in large part to the nonuse or improper use of child safety seats and seat belts. Child safety seats and booster seats save lives. They offer the absolute best protection for children in the event of a crash.
Find a
Car Seat Inspection Station
Search by 1 or more criteria to find a location near you!